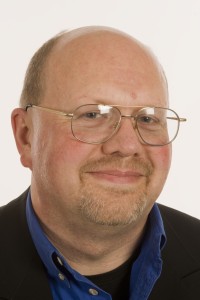 Early Life
Born in SW London during the summer of 1969, Paul Fischer grew up on a council estate in the London Borough of Merton. After gaining a number of business and science based 'A' and 'O' Levels, he went on to join Mensa (UK) in 1991 and gained a BA Economics honours degree from the University of Greenwich in 1992. After leaving University, Paul worked at SANE – Schizophrenia A National Emergency, in their admin and IT teams. At SANE, all staff members are required to study on a 12 week course on assisting people with mental health issues. He then went on to work within the NHS, for over 17 years as an IT Manager in a regional specialty department, gaining qualifications to become an affiliate member of the Chartered Management Institute in 2006.
Also, in a voluntary capacity, for over 15 years until 2018, he worked his way up from being a trainee steward to the position of Chief Steward for an English Football League club.
Career change
He began along his Reiki path in February 2007 and gained his Reiki Master/Teacher qualification in 2011. Paul is now working as a Reiki practitioner based in Horncastle, also with a clinic in Whaplode, Spalding, and providing home visits within Lincolnshire and surrounding areas. Paul is also a member of the Training Team within Acorn to Oak – The International School of Energy Medicine.
Beginning his Breath4LifeTM Breath Work path in 2011 he became a Breath4LifeTM Breath Work practitioner in 2017 and now runs group taster sessions, as well as providing 1:1 private clinic sessions.
Paul has also gathered a loyal fan base at events, with his very popular Indian Head Massage taster treatments.
Passions
Paul is passionate about self development and on-going training. He became a "Dementia Friend" following training from the Alzheimer's Society. As part of his stewarding role, he received Disability Inclusion & Etiquette Training with Level Playing Field. He is also a student of the Self-Realisation Fellowship and regularly practices Kriya meditation.
Not only is he passionate in his own learning, but also in nurturing others in their own self development and learning, so that everyone may grow to reach their own individual potential. This goes hand-in-hand with his management philosophy of treating staff as you would your clients; making the working environment a fun and relaxed place to be, where people enjoy coming to work; where staff are not afraid of putting forward new ideas to help the clientele and thus the business; and who are motivated to learn new skills along the way. If the staff are happy, this will be passed on to the way they deal with their clientele, and thus do their utmost in making the client happy, within reason: the happy business cycle.
His other passions are based with being in nature: gardening; walking; and photography. And also, in community spirited adventures. These tied in well together, when in April 2004 he completed a 46.5 mile cross country sponsored walk. The walk was in aid of a community owned football club: AFC Wimbledon, and for a charity: the South West Thames Kidney Fund.
Facebook: https://www.facebook.com/LIFTUEnergyHealth
Twitter: https://twitter.com/HealthyWomble
LinkedIn: uk.linkedin.com/in/pufischer