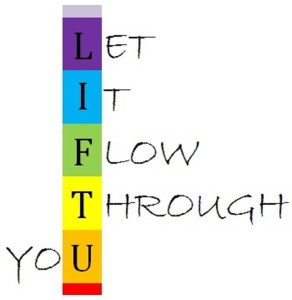 LIFTU is an Energy based Complementary Health Practice and Teaching organisation, run by Paul Fischer.
To know more about Energy based medicine and how it may help you, please see our E-motions page.
Complementary Health Treatments
Currently we provide treatments in:
Indian Head Massage
Reiki
Breath4LifeTM Breath Work
We also provide group courses and one-to-one sessions in: Emotional Intelligence; Life Coaching; MAT Technique; Meditation; Stress & Anxiety Lowering Techniques. These one-to-one sessions can be either Face to Face or remotely via Skype or Telephone.
Reiki Training is provided in conjunction with:
Acorn to Oak – The International School of Energy Medicine
Latest News
During 2019 we had a fabulous weekend course which included: Fire Walking; Walking on Broken Glass; and pressing the soft part at the bottom of the throat against an arrow tip, with enough force to break the arrow. What do you fear doing? Let us know: contact us.
A new Breath4LifeTM Breath Work Foundation Course is starting soon. For more information please see Acorn to Oak
Ash Reiki Share
Reiki Shares are held on the 2nd and 4th Friday of the month @ 7:30 pm
Hertford Reiki Share
Reiki Shares and talks are held monthly on Thursdays @ 7pm.
New Milton Reiki Share
Reiki Shares have now ceased in New Milton.  Awaiting a new venue.
Uxbridge Reiki Share
Reiki Shares are held on the third Wednesday of the month @ 7:15pm
West Byfleet Reiki Share
Reiki Shares are held on alternate Wednesdays @ 7pm
Whaplode, Spalding Reiki Share
Reiki Shares are held on the last Friday of the month @ 7:30 pm
Events
We will be attending events, alongside Acorn to Oak:
4th-5th July 2020 : Celebration of Life Event
22nd-23rd February 2020: Reiki One Course in Whaplode, Lincolnshire
23rd-24th May 2020: Reiki Two Course in Whaplode, Lincolnshire
For a full list of Training dates and Retreats, please see Acorn to Oak – The International School of Energy Medicine